SAP Customer Experience Labs Talk – Episode 7 No Code / Low Code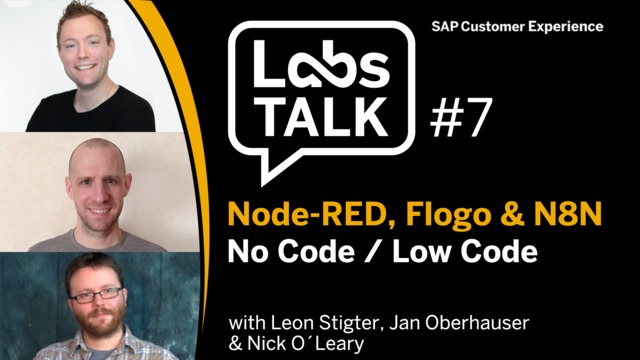 One of my strong beliefs is that coding should be available to everyone. Whether that is a seasoned developer or someone who just wants to connect two systems together. With Project Flogo, we've made it possible for everyone to use the same constructs. If you want to use the web-based flow designer, that's awesome! If you want to write your apps using the Go API, that's awesome too. In this podcast I joined Jan Oberhauser (N8N), Nick O'Leary (Node Red), and the SAP Customer Experience Labs team to discuss No Code / Low Code.
Let's connect
If you have any questions or comments, feel free to drop me a note on
Twitter
!